Premium memory foam chips allow you to personalise your sleep position by adjusting to the preferred height. The luxurious zipped cover protects the pillow and provides soft comfort.
Estimated delivery time: 2 - 5 working days
When can I expect my delivery?
Regular price
Sale price
R 650.00
Unit price
per
Sale
Sold out
View full details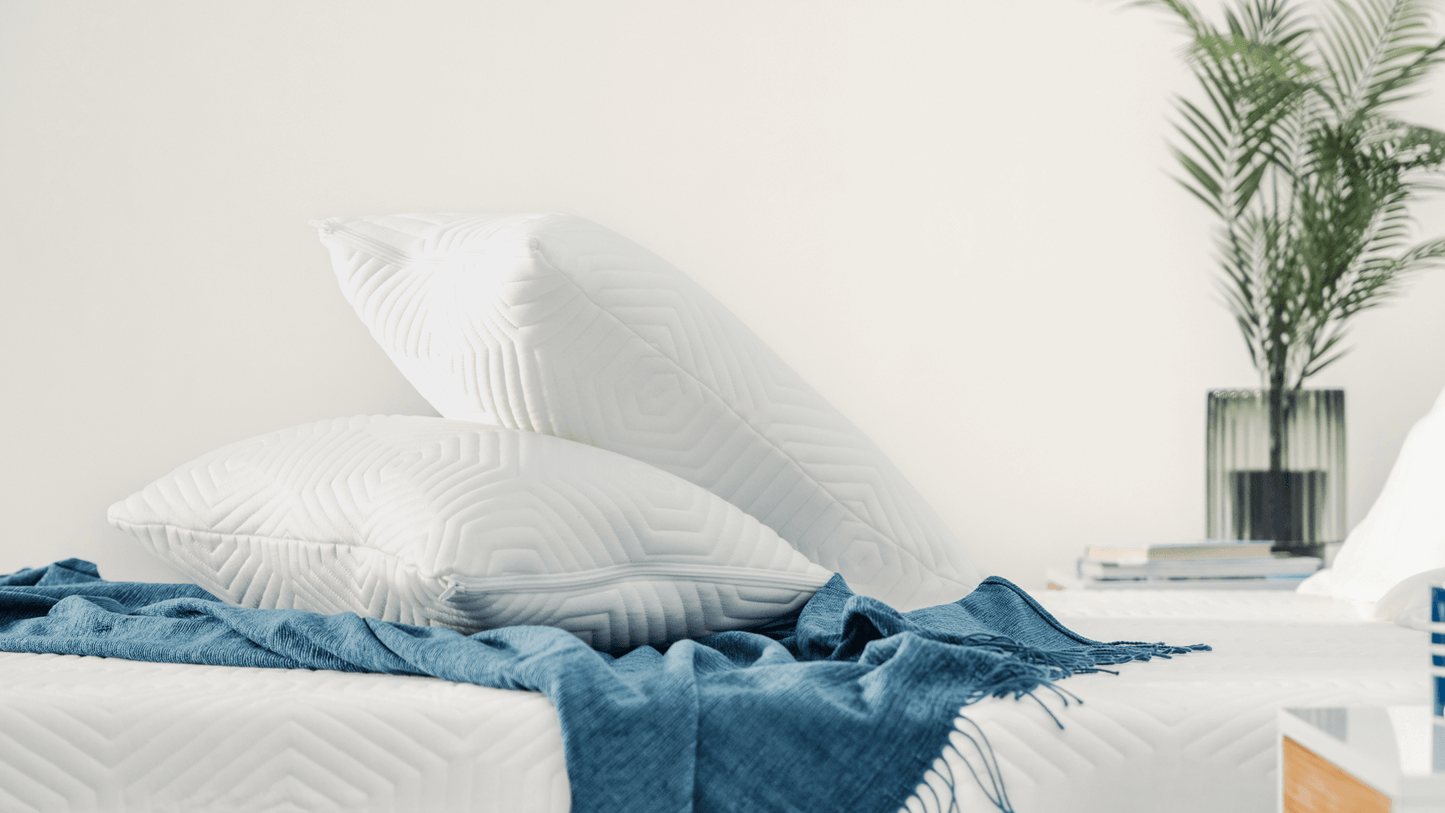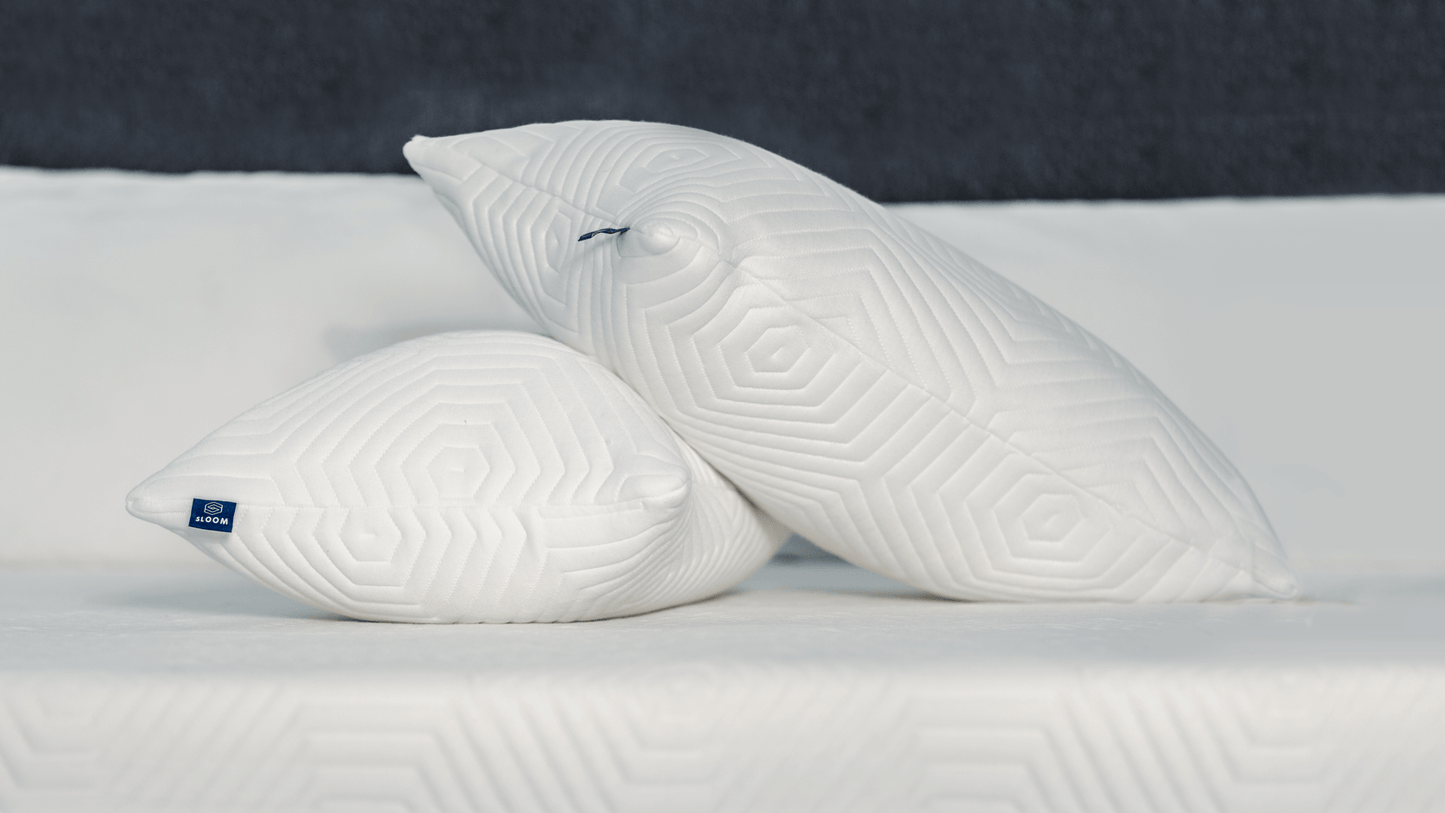 WHY THE SLOOM ADJUSTABLE PILLOW
HIGH QUALITY
Made from the same high-quality materials as the Sloom Mattress, the Sloom Pillow is built to last.
LUXURIOUS COMFORT
We use chipped ultra-dense memory foam that provides soft luxurious support which distributes evenly throughout the pillow.
BREATHABLE
Using chipped memory foam makes the pillow more breathable and eliminates excess humidity for a cooler sleep.
500 GSM COVER
The luxuriously soft cover is made of a durable 500gsm knit fabric which is fully removable and washable.
HEIGHT ADJUSTABLE
Pillows are unique to each person. Easily add or remove some filler to achieve your ideal pillow height for optimum comfort.
2 YEAR GUARANTEE
The first 24 months are covered by a full factory guarantee against faulty workmanship and/or materials.
HOW IT WORKS
1. UNZIP
Open both the zip covers of your pillow.
2. TOO THICK?
Remove some of the memory foam chips until you reach the desired pillow thickness.
3. TOO THIN?
Kindly contact us for extra chips to add to your pillow.
4. GET COZY
Zip up both covers and enjoy your most comfortable sleep.
FREQUENTLY ASKED QUESTIONS
WHAT MAKES THE SLOOM PILLOW DIFFERENT?

The Sloom Pillow is fully adjustable. 100% Memory foam is used for the inner of the Sloom Pillow. As quality is our top priority, we do not add microfiber or any other type of foam to reduce cost. This ensures that quality and comfort are not compromised as well as ensure the Sloom Pillow comfortably supports your head and neck.

Additionally, you can add or remove memory foam chips to determine the firmness of your pillow, its height, and its support.
HOW DO I ADJUST THE HEIGHT AND FIRMNESS OF THE SLOOM PILLOW?

Memory foam chips can be added or removed to determine the firmness of your pillow, its height, and support by opening both the cover and the memory foam sleeve by the zip. Remember to store the memory foam fillings that you take out if you might want to increase the firmness levels at a later stage.
HOW THICK IS THE SLOOM PILLOW?

Since the memory foam chips can be adjusted to your perfect height by adding or removing memory foam chips to the shape of your neck, the height can differ between 10cm to 15cm.